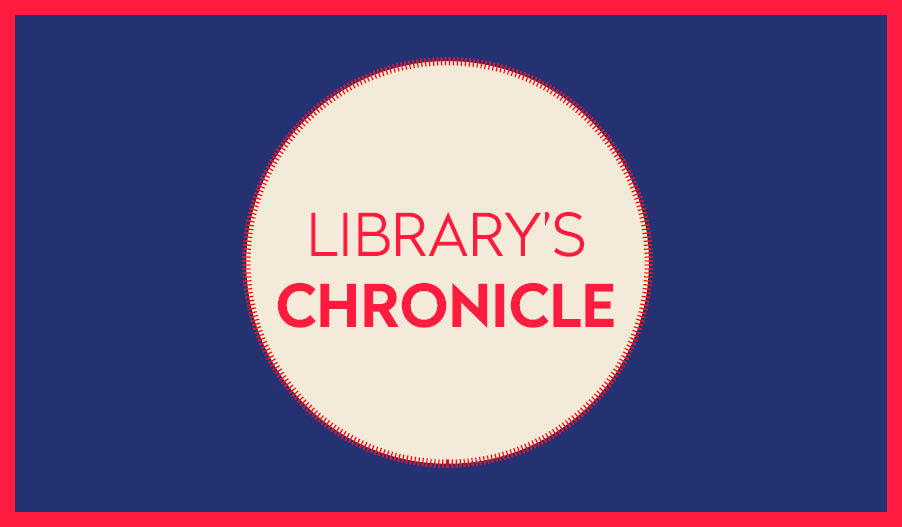 Library's chronicles – by Karen Kushner
When Stars Are Scattered – Victoria Jamieson and Omar Mohamed
Read Across America book selection (Middle Grade Level)
When Stars Are Scattered, a finalist for the 2020 National Book Awards for Young People's Literature, is an eloquent and unforgettable graphic novel that illustrates what it's like to grow up in a refugee camp. It is the result of a fortuitous meeting and collaboration between award-winning author and illustrator Victoria Jamieson (creator of Roller Girl) and social worker Omar Mohamed, who recounts his experiences as a Somali refugee. In the graphic novel, when we first meet young Omar and his younger non-verbal brother Hassan, they have already been living in the Kenyan refugee camp Dadaab for 7 years. "For me, the first years are lost," recounts Omar, who was only 4 years old when he fled Somalia at the beginning of a decades-long civil war in 1991, after their father was killed and they were separated from their mother. « No one chooses to become a refugee, » Omar gently reminds us.
In Dadaab, « home » is a tent next to their kind and motherly neighbor Fatuma, their UN-appointed guardian. They live on meager rations and life in the refugee camp is bleak, repetitive, boring, dangerous and simply heartbreaking. Omar and Hassan don't have much, but luckily, the two brothers can count on a community of endearing friends: Fatuma, Jeri, Nimo and Maryam, and a handful of UN workers who look out for them. Omar has devoted his life to caring for Hassan, who experiences periodic seizures, until the day he is given the opportunity to start school. He loves to learn and while school gives him hope for a new beginning, he worries over who will care for his brother with special needs. Like most everyone in the camp, Omar is also waiting to be resettled in America or Canada, the dream for many, and during this excruciating wait, the characters periodically feel guilt, jealousy, and dejection. The story touches on many interesting themes: family, disabilities, perseverance, overcoming obstacles, hard work, community, empathy, compassion and hope. Ultimately though, this is the story of how Omar makes the most out of what he's been given and finds his way in the world, all while loving and honoring his family and remembering his homeland.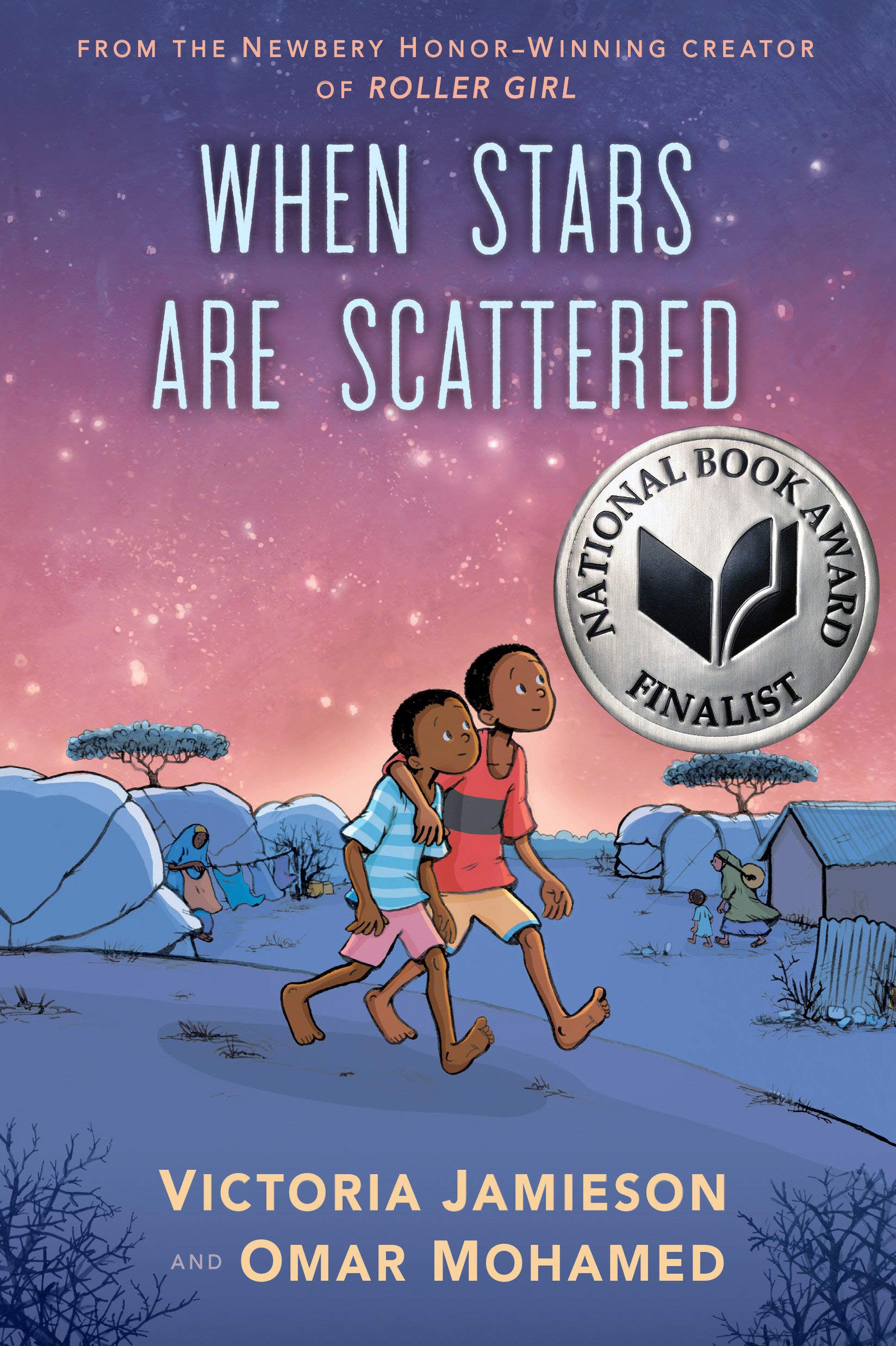 Jamieson's illustrations and Iman Geddy's coloring are warm and vibrant (although deliberately muted to illustrate Omar's flashback). Clean simple lines and text font make it a pleasure to read. The characters are expressive and complex, just like their stories. Despite the difficult subject matter, there are many inspiring and positive messages for young readers. Omar's story is at times tragic, but often humorous, uplifting and inspiring. As we learn what day-to-day life is like in a refugee camp through these memorable characters who pull us in, we are waiting with them, rooting for them, wanting life to improve for all of them and longing to believe Fatuma, who's always saying to Omar: « Everything will be OK. » Don't miss the afterword and authors' notes at the end to see how life unfolds for Omar and Hassan, how the book collaboration between Jamieson and Mohamed came into being, and how readers can take concrete action to help refugees. The difficult, but timely subject matter is recommended for readers ages 8-10 and up and the English level is intermediate (B1/B2). It could also be helpful to listen to the audio adaptation simultaneously. It is truly excellent and the narrator's warm voice, music and sound effects bring the story to life, transporting us to Dadaab with Omar and Hassan.
When Stars Are Scattered was a finalist for the National Book Awards 2020 for Young People's Literature, a New York Times Bestseller, 2021 Walter Award Winner, 2021 Schneider Family Book Award Honor, New York Times Book Review Notable Children's Book, TIME Best Book of the Year, School Library Journal Best Book of 2020, Kirkus Best Children's Book of 2020, NYPL Best Book for Kids, NPR's Book Concierge Pick, Jane Addams Children's Book Award Finalist, Charlotte Huck Award Honor Book. It also won the Odyssey Award for Excellence in Audiobook Production (Honor title 2021).
Karen Kushner
Lien catalogue : https://ifa-rennes.bibli.fr/index.php?lvl=notice_display&id=9282