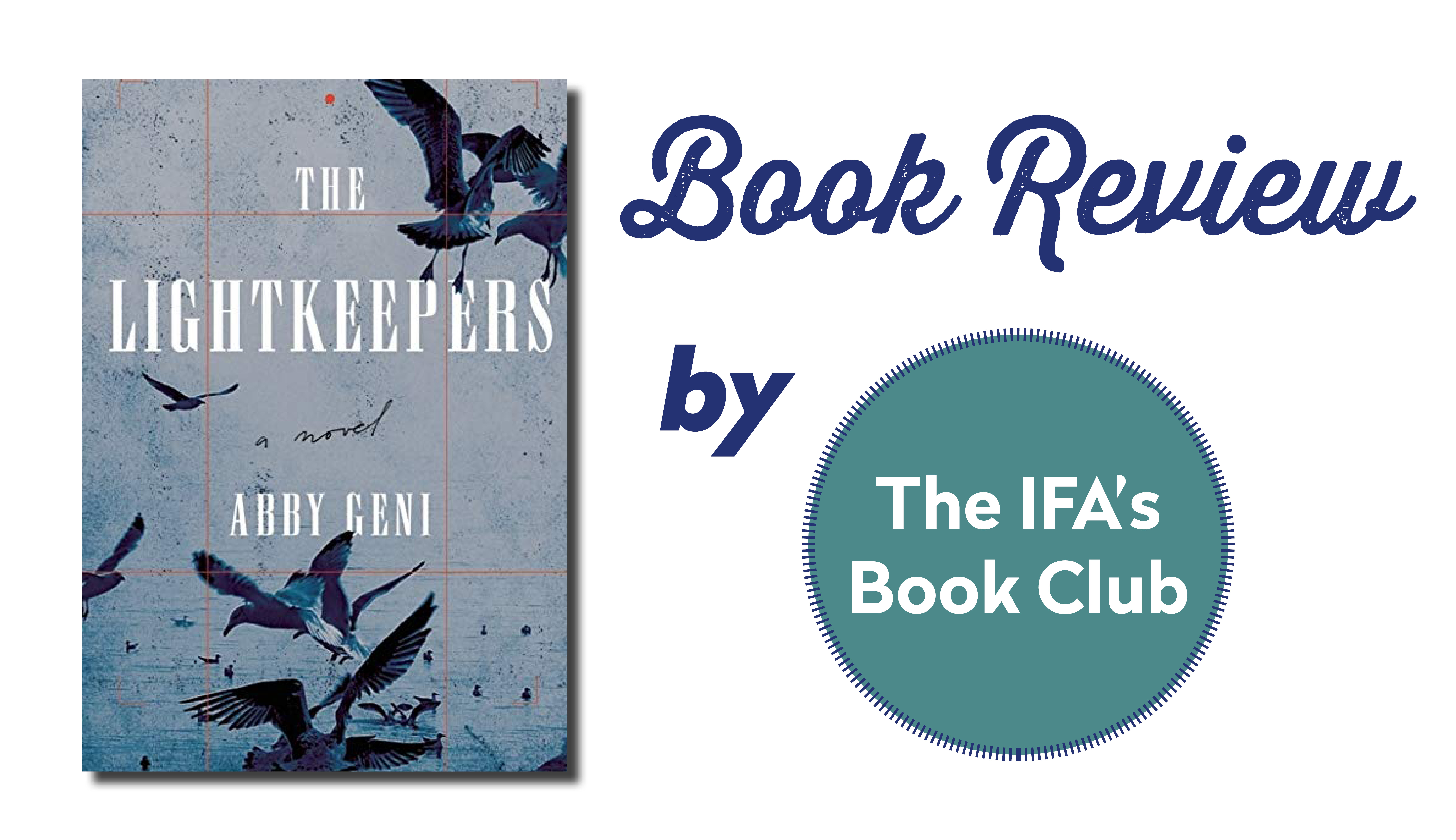 Book Club Review: « The Lightkeepers » by Abby Geni
The Lightkeepers by Abby Geni (2016, 358 pp) – (4,5/5) ★ ★ ★ ★ ☆
IFA Tuesday Book Club Book Review by Virginia Manhard Lubin
The Lightkeepers, a debut novel, is a most unusual thriller. We feel the tension, the impending danger, the nearly other-worldly influences from the very first pages and thanks to the Geni's fluid luminous writing and her carefully rhythmed tale, our attention is captivated through to the last page.
This is the story of « Miranda, » a nature photographer, who has escaped dealing with her mother's premature death through a nomadic career and the chameleon-like adaptations it has required of her. She arrives on the Farallon Islands off the coast of San Francisco, as the only non-scientist among a group of researchers and she accompanies them in their careful impartial monitoring of the wildlife that inhabits or migrates to the islands. Miranda stays for a year, the time to observe important populations of sharks, whales, seals and birds, all of which are portrayed with great finesse by Geni.
The operative rule for the scientists is non-interference, regardless of the savagery they observe: the female Sharks (the « Sisters ») who attack viciously but as casually as breathing; the murderous male elephant seals who destroy their rivals; the thousands of birds who come to the island to mate and who « use any method in the book to combat a perceived threat. » (p. 273)
As Geni interweaves the history of the islands with the mounting suspicions surrounding the deaths and injuries of several of the scientists, the questions of how much of man's nature is animal, how much influence humans can have over their nature and what role photography plays in the interface between man and animal surface again and again. The senior scientist tells Miranda that the « lightkeepers » (who watched the lighthouse in the past) were the most important part of the island's history because they practiced non-interference, while most of the others who came to the islands sought only to plunder. Miranda reflects that this distinction is fundamental. Yet …. the reader remains troubled by the destruction ever-present in the novel, uneasy about Miranda and unsettled by the other scientists who seem all too comfortable to be divest from the norms of modern civilization.
The Tuesday book club's discussion of the Lightkeepers was spirited, rich and thought-provoking thanks to Abby Geni's capacity to create a nearly perfect balance between beauty, curiosity, and disquietude in this unconventional thriller.